Providing burglar and fire alarm monitoring services 24-Hours a day, 7 days a week.  Using special telephone lines, computers, software and a trained staff to monitor our customers' security systems and call the appropriate authorities in the event an alarm signal is received.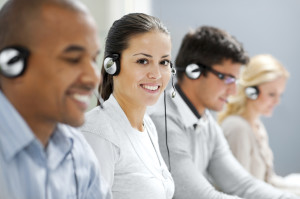 As a USA UL Listed (Underwriters Laboratories) company we offer higher levels of service and reliability due to the mandated rules and regulations.  UL is a leader in inspection and certification of central-stations.  UL Standard 827 must be adhered to in order to maintain a UL issued Central-Station listing.  UL conducts annual audits of these listed facilities to ensure compliance.
PROtech Security & Electronics' Central Station Services Center strives to provide our customers with the best service, widest range of services, and guaranteed reliability. In a rapidly changing industry, we stay up to date with the latest technologies.